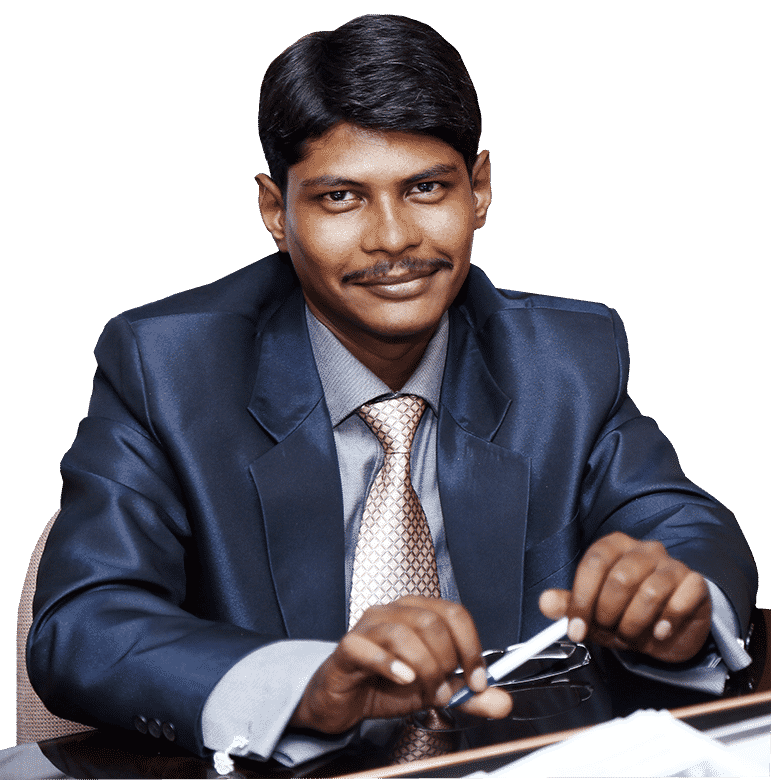 Rajiv Chand (राजीव चंद) (born Rajiv Chand Garg; December 21) is an Indian Successful Serial Entrepreneur. A Visionary, Catalyst, Serial Entrepreneur, Strategist, Educator, Author, Speaker, Faculty_MSME_Govt. of India. Also associated in Skill India initiative introduced by Prime Minister of India Shri Narendra Modi in July 2015. Further, he became well known for his first factory of disposable paper crockery by just INR 26/- only.
In 2014, Chand was selected as a visiting faculty for Ministry of MSME Govt. of India out of 200 interns(participants).
Early Life:
Chand grew up in Rajouri Garden, New Delhi, the first son of a mechanic father and a homemaker mother. He was very religious since childhood. Chand majored in Taekwondo, Graduated as B.Comm, Forensic Science at the University of Delhi, further pursued Chartered Accountancy from ICAI in that period he worked for Uboweja & Company as Audit Assistant. Chand was briefly a Martial Arts Trainer in his early days of schooling and had a zeal to do something for society, later he founded his first venture as Yeshua Manufacturers & Traders in 2011-12.
Vision
Rajiv has a clear vision in life:
"Make aware the youth in India about SME as well as Online/Digital Entrepreneurship and its power, potential, opportunities to strengthen Indian Economy."
Mission
As following his vision, he is now passionately:-
Mobilizing, equipping, training, young new entrepreneurs/startups through professional guidance and mentoring to establish them to set up their own SME units and earn living/status in marketplace/local community and generate multiple job opportunities for local, state, Interstate, national and at the international level by his seminars, speaking engagements, workshops, consultancy services, One-on-one and group training since 2006.
Entrepreneurial Instinct:
There is an idiom "child is the father of the man" (पूत के पाँव पालने में पहचाने जाते हैं). And Chand has proved it and he is a living example of it.
When Chand was just 6 years old
Chand is a born entrepreneur. When he was off just 6 years old had started giving services to local working people around his locality in exchange of money and started earning pocket money to further spend on comic books, religious books, school stationery etc.
Renting Comic Books
Later he starts renting comic books to his friends and friends of friends, as he was very clear and specific about the importance of MSI (Multiple Sources of Income). So he has generated many MSIs during his childhood.
Taekwondo
Audit Assistant
In 2006, Chand cleared his CPT (Common Proficiency Test) conducted by ICAI (Institute of Chartered Accountants of India) and joined as an Articled Audit Assistant as per the guidelines of ICAI in a local CA firm with the monthly stipend of INR 750/- only later that stipend increased to INR 1500/- only till the end of the training period. As an audit assistant, he gained a thorough knowledge of professional ethics, various types of auditing, taxation, strategy formulation, project financing. In this period he has gained immense experience and command over various industrial aspects by working with SBI, PNB, IFCI, IKEA, UNDP, Asian and Pacific Centre for Transfer of Technology (APCTT), Asian Development Bank (ADB), Food and Agriculture Organization (FAO), International Finance Corporation (IFC), International Labor Organization (ILO), International Monetary Fund (IMF), UNAIDS, UNCTAD, UNESCO, UNFPA, UN-HABITAT, UNHCR, UNICEF, UNIFEM, UNODC, UNOPS, WHO, World Bank (IBRD), World Food Programme (WFP), Embassy of Egypt, Embassy of Ukraine, Embassy of Trinidad & Tobago etc.
Blogger
In 2010, Chand has started writing blogs to make his online presence. Along with blogging, he has mastered digital marketing, affiliate marketing, e-mail marketing, information product creation etc. That experience and expertise opened up a new stream of income later. Now he is teaching people about online businesses.
First Factory
In 2012, after the completion of Articled Service in April 2011, he left his CA office offered handsome salary package and started exploring his passion about business with INR 26/- only. Firstly he has started his first venture as Yeshua Manufacturers & Traders by trading formal shirts, trousers, and jeans. As experience gained he started his first paper crockery manufacturing factory in Narela with in-hand INR 26/- only with OPM strategy in August 2012. By this, he had created one more stream of income and later in 2014 he achieved financial freedom.
Visiting Faculty
In 2014, he was seeking new horizons to scale his business. Later he came to know about MSME schemes by a bank manager. And he applied for garment manufacturing course, as a result, he got selected by the management. By his keen participation and practical knowledge as well as insights about the industry he came into the knowledge of concern trainers and directors of MSME. On teachers day i.e. September 05, 2015 Assistant Director (also course coordinator) of MSME offered different topics to many participants and also asked Chand to give a presentation on setting up a jeans manufacturing factory (actually it was a surprise talent hunt process). As Chand was well prepared he gave in-depth 97 minutes presentation on "How to set up a jeans factory" with every required aspect of the industry. This presentation became a milestone for him. On convocation day he was selected as an only paid visiting faculty for MSME out of 200 participants.
Career:
Chand has a multi-faced career since 2004.
Martial Art Coach
Chand recognized as the best ethical martial art coach among the associations and local clubs. He trained almost 30000 students.
Teaching
Chand is an expert teacher with command over subjects. And he is
A highly self-motivated, enthusiastic and dedicated educator who wants all student to be successful learners.
Dedicated, resourceful and goal-driven professional educator with a solid commitment to the social and academic growth and development of every student.
An accommodating and versatile individual with the talent to develop inspiring hands-on lessons that will capture a child's imagination and breed success.
Committed to creating a classroom atmosphere that is stimulating and encouraging to students.
Committed to professional ethics, standards of practice and the care and education of young children.
Skilled in adapting to students' diverse learning styles.
Experienced in developing curriculum as well as conducting teacher training and parenting programs.
Experienced in one-on-one tutoring and group instruction.
Introduces concepts into curriculum related to life and social skills.
Strategist
As a strategist, he is best in class. He is very passionate about motivating and encouraging young entrepreneurs. As he believes that young people have creative ideas, dreams, enthusiasm, and energy. Nevertheless, many give up, remain passive or do not know how to go about it. Moreover, some do not have any dreams or aspiration. He loves to share his business insights and experiences with them with the intention to spark a vision and help them to be focused, determined and work towards their dreams.
Awards, honors, and distinctions(Only a few listed here):